Get a Free Estimate Today
Welcome to R and G Towing Service, the leading provider of reliable and professional towing services in Columbus, GA, and the surrounding areas. We understand how frustrating it can be to experience a vehicle breakdown or accident, which is why we are committed to offering prompt and efficient towing solutions to get you back on track. With our team of experienced professionals and a well-equipped fleet of tow trucks, we are ready to assist you whenever you need us.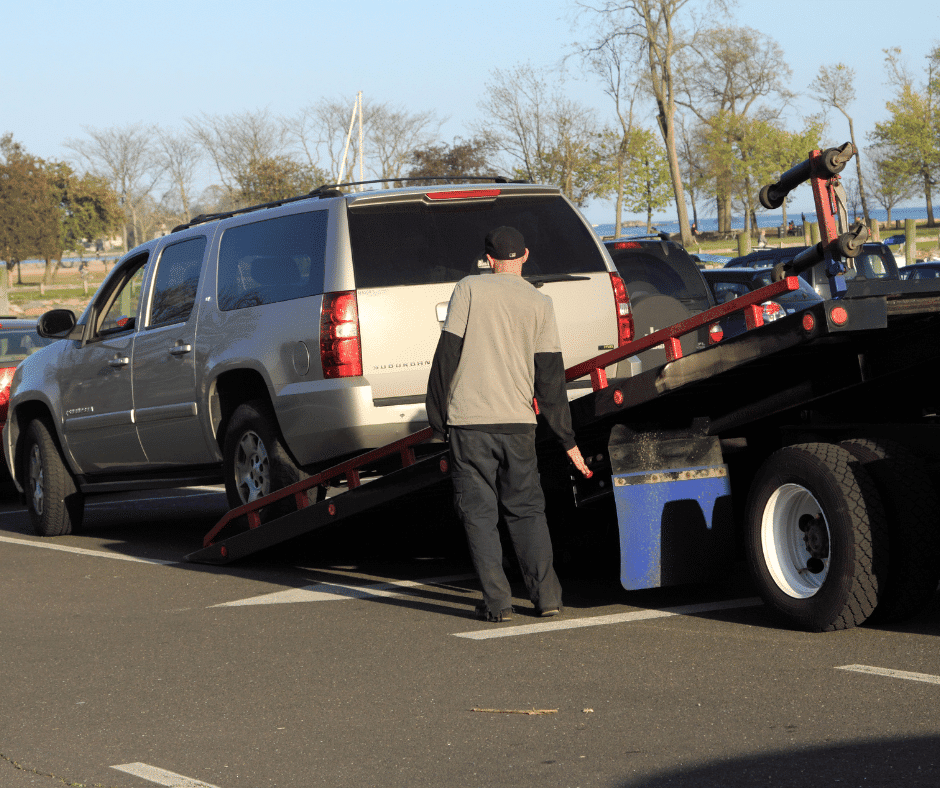 Columbus Towing Company:
As a local towing company, we take great pride in serving our community. Our dedicated team of skilled drivers and technicians is well-versed in the roads and highways of Columbus, GA, allowing us to reach your location quickly and efficiently. Whether you need a tow to a local repair shop or a long-distance transport, our experienced team has the expertise and equipment to handle any towing job with utmost care and professionalism.
Emergency 24-Hour Tow Service:
We understand that emergencies can happen at any time, day or night. That's why we offer a 24-hour emergency tow service to provide immediate assistance when you need it most. Whether you find yourself stranded with a flat tire, locked out of your vehicle, or involved in an accident, our team is just a phone call away. With our prompt response time and reliable service, you can rely on us to be there for you during stressful situations.
Towing Company near me:
If you're searching for a reliable "towing company near me" in Columbus, GA, look no further. R and G Towing Service is conveniently located and always ready to assist you. Our strategically positioned service area covers Columbus, GA, and the surrounding areas, ensuring that we can quickly reach your location wherever you are. By choosing a local towing company like ours, you benefit from our in-depth knowledge of the area, which translates to faster response times and a better understanding of the local road conditions.
Our Towing Services:
At R and G Towing Service, we offer a comprehensive range of towing services to cater to your specific needs. Whether you require local towing for a small vehicle, long-distance towing for a larger vehicle, or motorcycle towing for your beloved bike, we have the expertise and equipment to handle it all. Whatever your towing needs may be, you can rely on our professional and experienced team to provide efficient and safe solutions.
Affordable Rates:
We believe that quality towing services should be accessible to everyone. That's why we offer transparent and competitive pricing to ensure you receive the best value for your money. Rest assured, there are no hidden fees or surprises when you choose R and G Towing Service. We are committed to providing upfront and honest pricing so you know exactly what to expect from our services.
Professional and Friendly Staff:
When you choose R and G Towing Service, you can trust that you will be met with professionalism and a friendly approach. Our team of drivers and technicians is highly trained, experienced, and dedicated to delivering exceptional customer service. We understand that towing situations can be stressful, so we strive to provide a calm and reassuring presence while efficiently handling your towing needs. Your satisfaction and peace of mind are our top priorities.
Well-Maintained Fleet:
To ensure the safety and efficiency of our towing services, we maintain a fleet of well-equipped tow trucks. Our tow trucks are regularly inspected and maintained to meet the highest standards of reliability and performance. We understand that different vehicles require different towing methods, which is why our fleet consists of various types of tow trucks capable of handling a wide range of vehicles. Whether you have a small car, an SUV, or a motorcycle, we have the appropriate equipment to transport your vehicle safely and securely.
Insurance and Licensing:
When you choose R and G Towing Service, you can have peace of mind knowing that we are a fully licensed and insured towing company. We comply with all industry regulations and adhere to strict safety protocols to ensure the protection of your vehicle throughout the towing process. Our commitment to professionalism and safety extends to every aspect of our operations, giving you the confidence that your vehicle is in good hands.
Contact Us for Service:
Don't let a vehicle breakdown or accident ruin your day. Contact R and G Towing Service for reliable, efficient, and customer-focused towing solutions. Our friendly and knowledgeable staff is available to assist you with any inquiries, provide a free quote, or dispatch a tow truck to your location promptly. Whether it's a roadside emergency, long-distance transport, or any other towing need, we are here to help.
Call us now to experience our top-notch towing service. Our team is available 24/7, ready to provide the assistance you need. If you prefer, you can also fill out our online contact form, and we will get back to you as soon as possible.
Choose R and G Towing Service for reliable towing solutions in Columbus, GA, and the surrounding areas. We are committed to delivering exceptional service, prompt response times, and customer satisfaction. Trust us to handle your towing needs with professionalism, care, and efficiency.
Make an Appointment Today